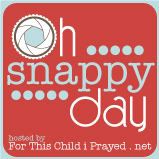 This little cowboy had the time of his life Saturday night!
And this time, he had his chaps on :)
His little vest and chaps were made out of a brown sweatshirt and sweatpants that I trimmed the sleeves and bottom out of and glued red felt on-- He didn't want to take them off!!
We went to the "Pumpkin Patch" that my mom puts together at her church! I think it was bigger than ever this year-- they had about 1,500 people there! It's really amazing what a great job she does and how many people are blessed by having a fun, safe environment to bring their kids to on Halloween night. Way to go, Mama!
Aunt B was there!
Here's a little video of Benson and his "line" for the night, which it took us about a week to perfect...
I like his hand on his gun in this one :)
Here we are on stage for the costume contest.
Benson won first place in the 2, 3 and 4 year old division!!
Benjamin said that next year he thinks we'll have a TLC camera crew following us around with Cyrus Frakes directing us how to be King of the Crown! :) This costume contest thing was a little bit too much like a beauty pageant for his liking :)
Benson's Great Aunt Bonnie and Uncle Buddy were at Pumpkin Patch!
Leaving pumpkin patch and onto the next stop!
Cowboy Kisses for Nana!!
Nana had the little cowboy a fun little sercy when we got there... this little doodle pad that he LOVES! She's so thoughtful! :)
I mean, MELT.MY.HEART!!! :)So Sweet!! :)
And then we were on to our NEXT stop-- Grandaddy and Grandmama's house... Most kids trick-or-treat at strangers' houses, but by the time we hit all the grandparents houses, Benson's candy bucket was FULL!
Joy. On every face :)